McAfee Profiler collects statistics from systems, showing how this access scan is affecting the CPU. It captures the most important processes and files. Accessed by access scanning. When collected based on the data, an administrator can decide whether he wants it or not. To exclude a process or file for scanning reduces the impact on the system.
It works on Mcafee Endpoint Security and MAR(Mcafee Active Response) installed systems. It is an application that extracts results such as which files, which processes and which paths it scans on these systems. According to these reports, you can make an "exception" by hash/path/application in Mcafee Active Threat Protection, Mcafee Threat Protection and Active Response.
Downloading and Installing "McProfilerSetup.msi"
You can download the "McProfilerSetup.msi" application by logging into the system from the link below. After downloading the application, you can install it.
http://mer.mcafee.com/enduser/downloadmcprofiler.aspx
Running "McProfilerSetup.msi"
When we install and run the "McAfee Profiler" Application, a screen like the one below appears.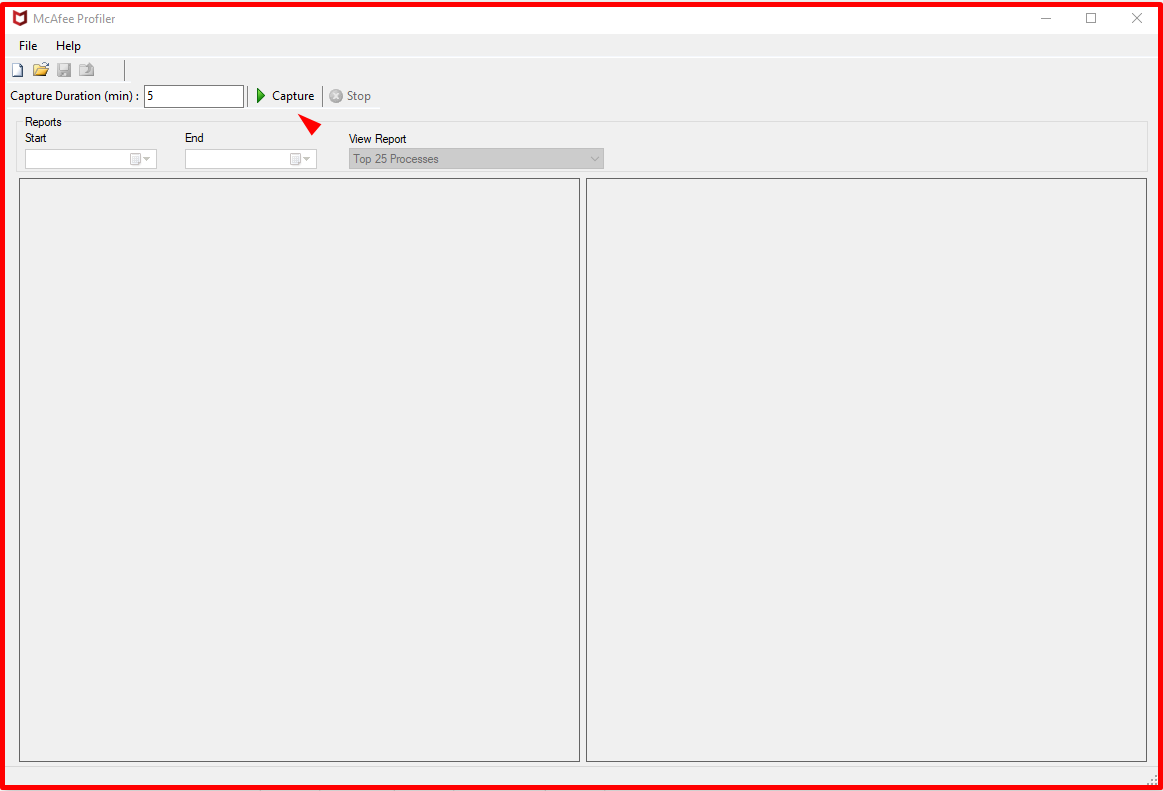 We need to give a number between 5 and 1440 minutes where "Capture Duration(min)" is. 2 minutes here do not accept.
When we click the "Capture" button, the program will start scanning. It may take time depending on how many programs there are in the back.
When the scan is finished, a screen like the one below will appear. In the "View Report" section, we can receive reports such as "Processes, Files, File Extensions, Processes with Read/Write Count".