A high-security vulnerability has been published by Tenable with a CVSS 3.1 Score of 8.8. This vulnerability is a potentially high-risk security vulnerability that could lead to increased privilege to the Tenable.sc interface.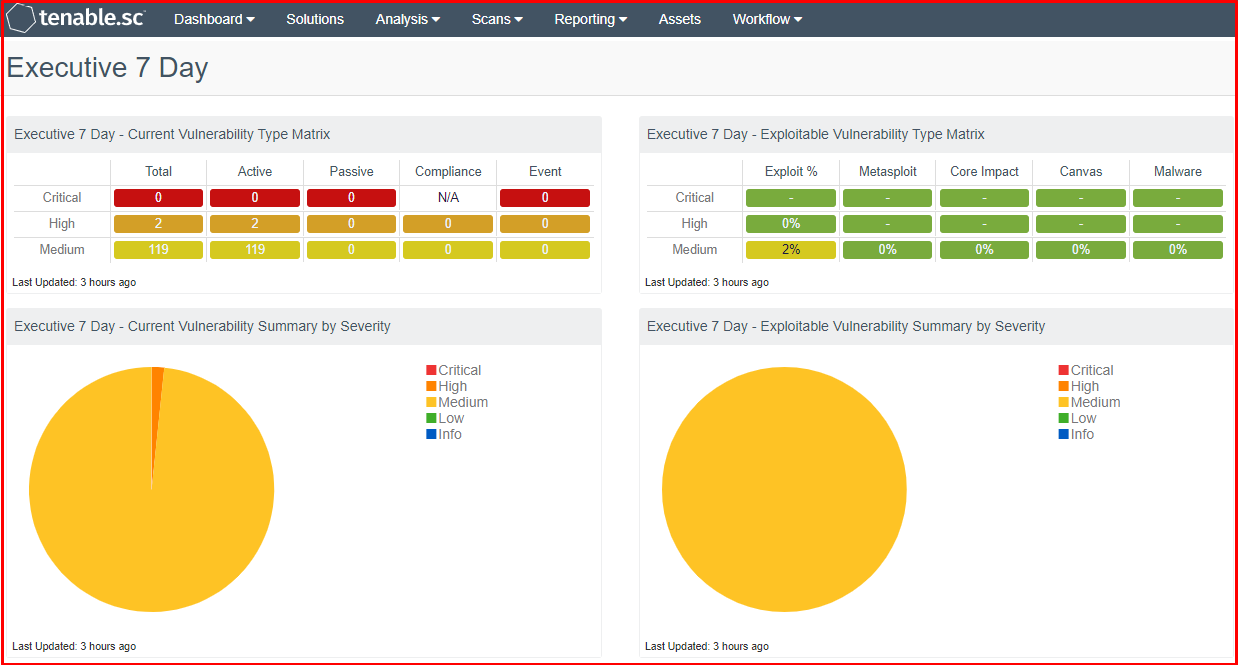 Affected Systems
The disclosed vulnerability affects the following products and versions in the Tenable.sc product family.
Tenable.sc versions between 5.13.0 and 5.17.0
Solution and CVE / CWE
Tenable recommends installing the patch below to avoid these vulnerabilities.
Tenable.sc Patch SC-202102.1-5.x.tgz Patch
https://www.tenable.com/downloads
Note: Those with a CVSS 3.1 score of 7.0-8.9 out of 10 are considered "high", and those with 9.0-10.0 are considered "critical" vulnerabilities.
Reference:
https://nvd.nist.gov/vuln/detail/CVE-2021-20076
https://www.tenable.com/cve/CVE-2021-20076