Google announced the Android 11 update with its impressive features. The new update, called Android 11, will allow us to meet exciting innovations as in every new version. Android 11 can be installed on smartphones of many different brands and models, especially Google's Pixel model smartphones. We can only see the update that will cover all users at the end of 2020. We have listed 19 new features for you that you will meet with Android 11.
Features New with Android 11
We have listed 19 new features for you that you will meet with Android 11. These;
Advanced Media Control
Just like the smart home system control, advanced media control allows you to easily control your Android 11-installed device and the media input and output devices connected to it. You will be able to interact much faster with Bluetooth-powered speakers, headphones, microphones or your connected smart TV with your mobile device. On the other hand, media controls will now be managed through the Quick Settings menu.
Smart Home Control
One of the features that will be offered to users with the Android 11 update is the smart home control system. With this feature, you will be able to control, connect and synchronize all smart devices in your home via your smartphone.
Recycle Bin
With this feature, a file you delete on your mobile device will not disappear but will be sent to the recycle bin. It is thought that the recycle bin feature will be further developed and customized in terms of privacy.
Smart Link
The mobile applications you use with Android 11 will also be smart and will check your connection. The system applications you use or the mobile applications you add later will now instantly check the status of your device's internet connection and will not allow too much expenditure on mobile data.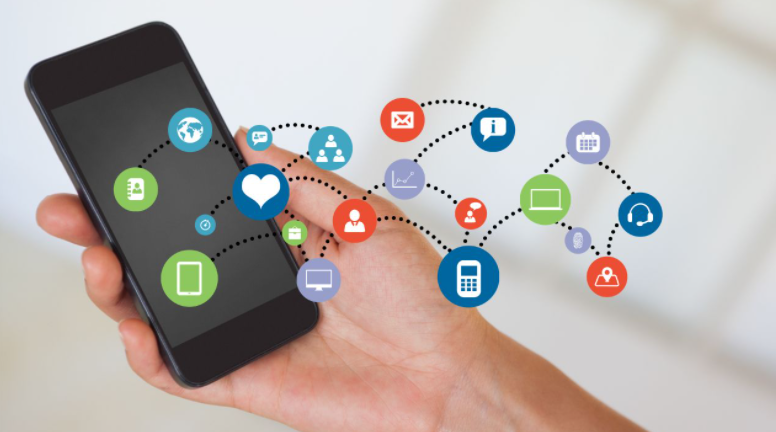 Advanced Dark Mode
Smart dark mode feature is coming with Android 11. With this feature, you can set when the dark mode will be activated, and regulate how long the device will remain in this mode.
Convenient Notification Bar
The notification bar, which drives the user crazy, especially on some brand and model smartphones with Android operating system, is being developed with the Android 11 update. Among the notifications in the notification bar, those belonging to the applications you actively use will appear at the top, while others will be at the bottom, so you can ignore them.
With the Android 11 update on the notification bar, you will be able to open conversation bubbles and access many different applications via shortcuts. Thus, you will be able to perform different operations on your device without leaving the application you are in.
New Security Measures
One of the most important problems that make Android users feel uncomfortable about security is the access permissions given to mobile applications. With Android 11, you can give one-time permissions for devices such as cameras and microphones that the mobile application wants to access and prevent the application from accessing any part of your device when you do not want it.
Your control over the access permissions given to mobile applications will improve and the permissions you give to the application you have not used for a while will be revoked. If access is required again while using the application, permission will be required from the user again. These features will also apply to your important information such as location and contacts.
New Suggestions for Keyboard
Buttons for features such as auto-fill, input method editors, and volume control are being developed on your keyboard. The suggestions offered by these features to the users will be added to the new ones or existing suggestions will be developed. It is planned to offer the user a more enjoyable keyboard experience.
A solution to the Wireless Charging Problem
If you do not place the wirelessly charged smartphones in the charging stand correctly, the phone will not charge and you will not even know about it. This is changing with Android 11. With the new update, your device, which has an alignment problem on the charging stand, will show you a warning.
Advanced Notification Control
You can customize the notifications of mobile applications you have installed on your device, but you cannot turn off notifications such as Bluetooth alert, charge status reminder sent by the system. With the new update, you can dismiss such notifications as you wish.
The solution to Bluetooth Problem in Airplane Mode
When you switch your smartphone to airplane mode, all the features of the device that can emit signals are turned off, including Bluetooth. But for Bluetooth headset or speaker users, this is quite annoying. With Android 11, this problem also disappears. Bluetooth will no longer be turned off in airplane mode.
Renewed End User Menu
The recently used menu, where you can view, edit and access different shortcuts for your recently used applications, is being renewed with Android 11. You can reuse a mobile application that you accidentally closed from the menu as if you had never closed it with the undo button. New shortcuts will also be added to the recent menu, such as the screenshot button.
Developed Buttons
The operation buttons that appear on the screen after pressing the buttons such as sound and shutdown on your device change with Android 11. Both the dimensions and the operations offered by the buttons will change, thus preventing accidental actions by users.
Wired Connection
To connect to the internet with your mobile device, you had to use wireless connections such as Wi-Fi or mobile data. With Android 11, you can now use a wired internet connection. Of course, first you need to find an ethernet connection cable that can connect your device and modem.
Comprehensive Storage
The comprehensive storage feature that was included in the Android 11 update before the developer beta was later removed, but there is no reason why it should not be re-offered. With comprehensive storage, users can choose which files mobile applications can access the device's storage space and grant special access permissions accordingly.
Built-in screen recorder
With Android 11, all consumers using this operating system will not need a third-party app to be able to record their phone's screen. With the option to be added to the Quick Settings menu, screen recording will be easier than ever. Users will be able to easily record and share their screens with the options they will choose.
Note: Let us remind you that this feature is already available in some interfaces such as Samsung's One UI interface, and with Android 11, this feature will be available to all users.
Resizable Picture-in-Picture Feature
Picture-in-picture feature has already been available in the Android ecosystem for a while. However, this feature has only been available in certain sizes until now. This will change with Android 11. Users will be able to adjust the size of the picture in picture feature with a simple move. In this way, users will have a better experience.
Advanced History Notifications Feature
Historical notifications is a feature that has been available for a while already. However, with Android 11, this feature will be a little more advanced. Users will be able to get detailed information about the notifications they have seen in the past.
Wireless Debugging and Wireless Android Auto
Finally, with Android 11, users will be able to wirelessly debug and use Android Auto. Developers of wireless debugging, wireless Android Auto, on the other hand, seems to delight all users who support their cars.